2023 Featured Author
Meet multi -genre local author George Kramer at the show in booth #306 where he'll be signing & selling his books. Here's an overview of his latest released book: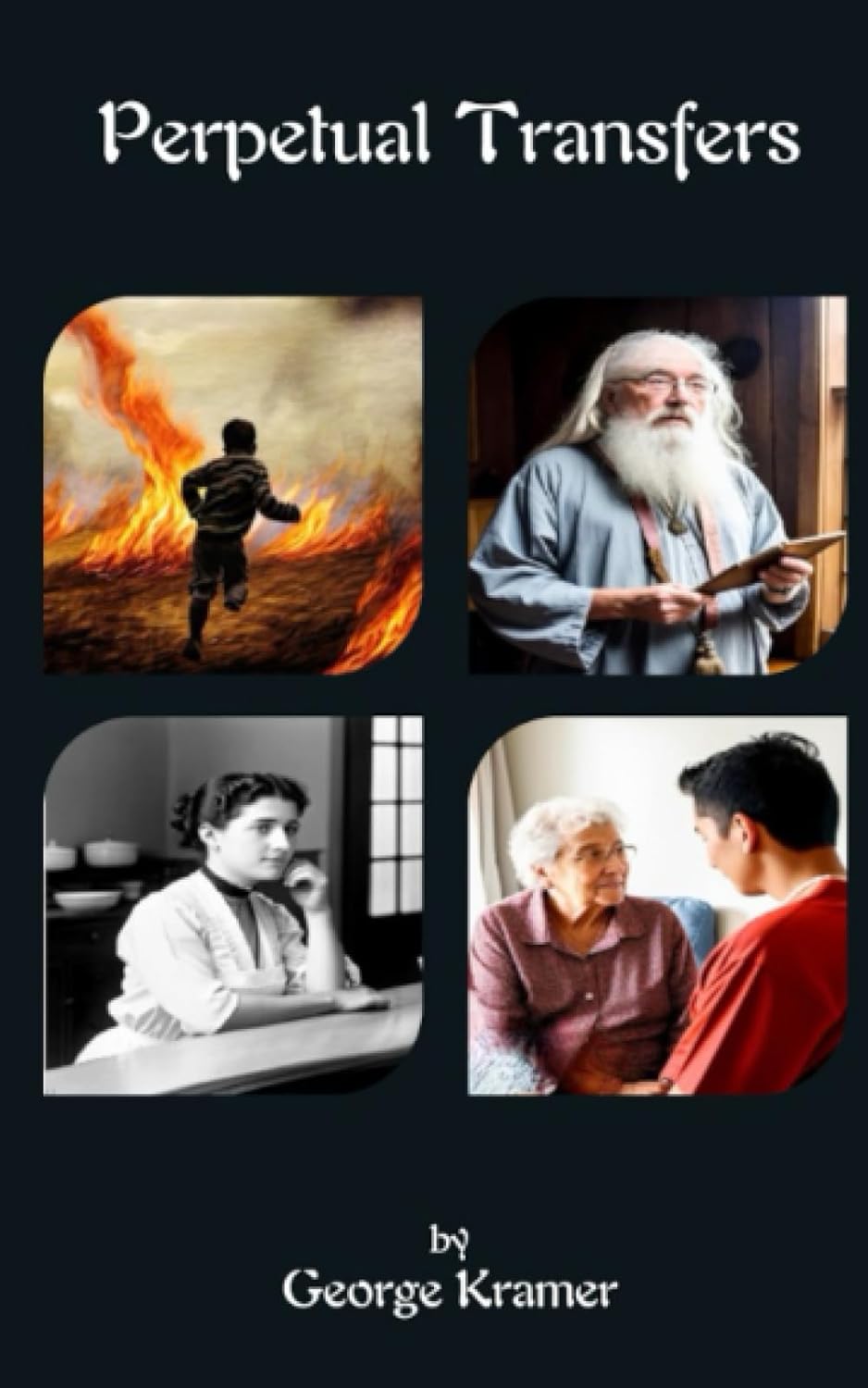 Perpetual Transfers
In the dimly lit corridors of The Myrtle Home for the Aged, Michael Matthews toiled away on the night shift, an ordinary caretaker with a secret agenda. Behind his calm demeanor and caring nature, Michael concealed a burning desire to unlock the hidden treasures of wisdom and tales that lay with one particular elderly resident.
Norma Paxton stood out, a captivating presence with a penchant for spinning extraordinary tales that others dismissed as mere folly. But Michael knew there was more to Norma's stories than met the eye. Intrigued by her words and drawn to the glimmer of truth buried within, he embarked on a journey that would forever alter his perception of reality.
As Michael delved deeper into Norma's narratives, he discovered her fantastical tales were true. The world he thought he knew was upended, and a hidden realm of magic and wonder was unveiled before his eyes.
Norma's tales carried him through her many different lives through the centuries.
But as Michael's quest for knowledge intensified, so did his secret agenda.
Will Michael become the sole beneficiary of Norma's secrets, or will a secret Michael is holding help or hinder both of their lives? Find out in this thrilling tale of mystery and revelation.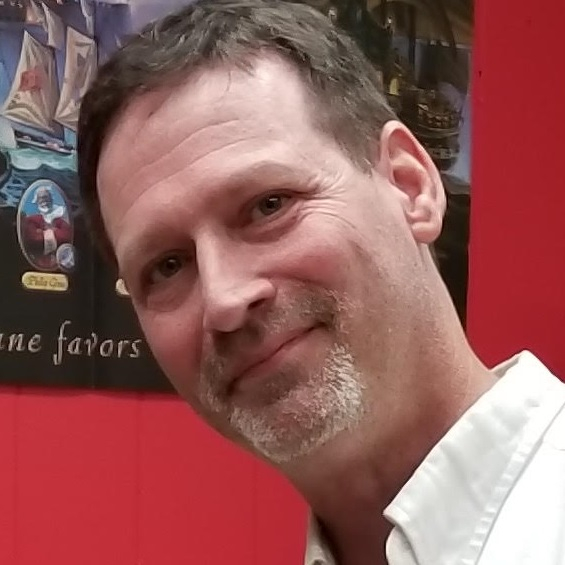 More about George:
George Kramer was born in Brooklyn, New York, raised on Long Island. He moved to Indiana where he enjoys spending time with his wife and daughter, along with his eight other siblings. George is a natural-born triplet.
He is an avid reader who is a multi-genre author, with twenty-five books published (e.g. fantasy, murder/mystery/unconventional poetry, medical horror, graphic novel, and paranormal.)
He has traveled through various states doing book signings, enjoys participating as a panelist at conventions, has been interviewed more than a dozen times on podcasts, a local TV station, and has been featured on the front page of the local newspaper, and more.
George looks forward to connecting with other authors to learn and to share what he has learned.
He hopes to see the day when his books are made into movies, so everyone not exposed to his books will be acquainted with them.
Wednesday, November 8
10:00 AM - 2:45 PM - M. Katherine Clark, Molly Daniels, George Kramer
3:15 PM - 8:00 PM - Molly Daniels, George Kramer, Bruce Rougraff, Ariella Talix
Thursday, November 9
10:00 AM - 2:45 PM - Molly Daniels, Leland P. Gamson, George Kramer
3:15 PM - 8:00 PM - Molly Daniels, Leland P. Gamson, George Kramer
Friday, November 10

10:00 AM - 2:45 PM - M. Katherine Clark, Melodie Donovan, TammyJo Eckhart, George Kramer, Benjamin Oneal, Bruce Rougraff, M K Wyatt
3:15 PM - 8:00 PM - Molly Daniels, Melodie Donovan, TammyJo Eckhart, George Kramer, Linda Mansfield, Benjamin Oneal, Bruce Rougraff
Saturday, November 11

10:00 AM - 2:45 PM - Matthew Barron, M. Katherine Clark, Molly Daniels, Charles Kelley, George Kramer, Benjamin Oneal, Rue Sparks
3:15 PM - 8:00 PM - Molly Daniels, Charles Kelley, George Kramer, Benjamin Oneal, Rue Sparks, Janis Thornton, Tia Tieman
Sunday, November 12
10:00 AM - 5:00 PM - Michael DeCamp, TammyJo Eckhart, Charles Kelley, George Kramer, Janis Thornton, Laura VanArendonk Baugh