Zuzu from "It's a Wonderful Life" is Back
Best known for her role as Zuzu Bailey in the classic 1946 film "It's a Wonderful Life," Karolyn Grimes returns to the Gift + Hobby Show! She's back with her "It's a Wonderful Life" cookbook, which includes delicious recipes, movie anecdotes, interviews, trivia, photos and more. Come meet Zuzu while doing lots of Christmas shopping!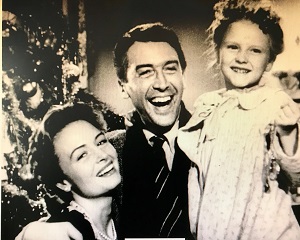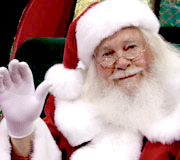 Ho Ho Ho
Santa will be at the Christmas Gift & Hobby Show throughout the show to greet visitors and children alike.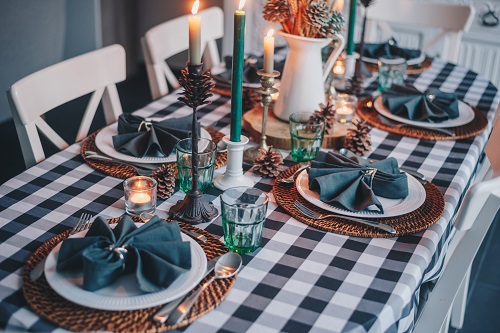 Holiday Tablescapes
Whether you relax and indulge or are busy entertaining, the holidays give you the perfect chance to set your table with some festive flair. A group of local designers offers Gift + Hobby Show attendees a hearty dose of tabletop inspiration, from the simple and stylish to the elegant and elaborate. Make sure to check out these gorgeous displays!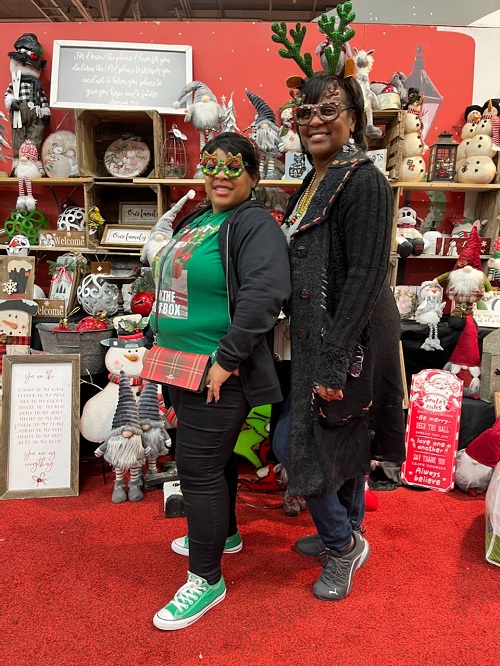 Girls Night Out
Join us on Girls Night Out, Wednesday, Nov. 8 from 4-8 p.m. Bring your best gal pals to enjoy music, drinks, shopping for a fun night out with friends opening night of the show!
Prizes provided by: Coffee Cake Guys, Judy Hicks, Origami Owl, Color Street, Nature Hill, Clean Your Skin Nature's Way
Girls Night Out Special served at both bars "Elf"-spresso Martini with iced sugar cookie $15.00.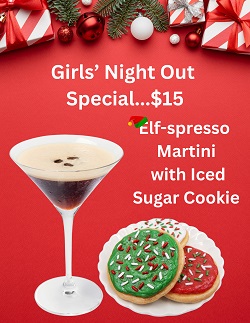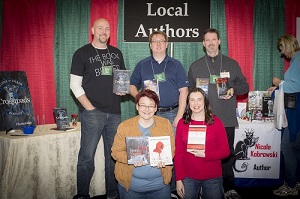 Local Authors
Give the gift of reading or stock up for yourself! The Christmas Gift + Hobby Show is featuring more than 20 local authors offering everything from children's books to fantasy, historical fiction, horror, humor, inspirational, military history, mystery, paranormal, poetry, romance, science fiction, spiritual, suspense, true crime and more! Celebrate and support the creativity in your community by purchasing personalized, autographed books from your local authors at Booth #306!
Plus, don't miss this year's featured local author, George Kramer. He will be signing & selling his books each day of the show. Read more about George & his latest novel, a thrilling tale of mystery & revelations called: Perpetual Transfers.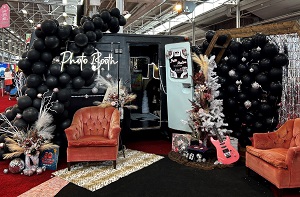 Take a Pic with Pixie Gypsy
Don't miss the chance to see the Pixie Gypsy — a fully-remodeled 16' 1971 Pixie Piker camper turned into a mobile photo booth! Come see Pixie Gypsy all decked out for Christmas, and snap pics with your friends and family!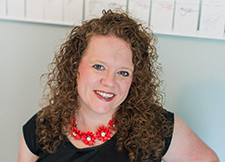 Cherie's Favorite Finds
Cherie Lowe, the Queen of Free, is known for sharing freebies and strategies for everyday savings along with inspiration for those pursuing a debt-free life. Cherie has appeared on WTHR-TV as a savings expert, and she's been featured in "The Wall Street Journal" and on Yahoo Finance. Cherie is selecting her favorite finds from this year's Christmas Gift + Hobby Show. Stay tuned for the must-have gifts she picks from the show!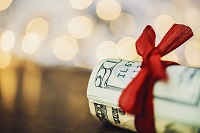 Be Merry with Merry Money
Merry Money is back — with a twist! All show attendees get the chance for some extra green this holiday season. You can register to win Merry Money at the Show Information Booth. A winner will be drawn every hour throughout the show — all five days of the show — to receive $25 in Merry Money to use at any one vendor of your choice at the Christmas Gift + Hobby Show!
Plus, be on the lookout for some surprise elves handing out bonus Merry Money for those showing off their best festive outfits!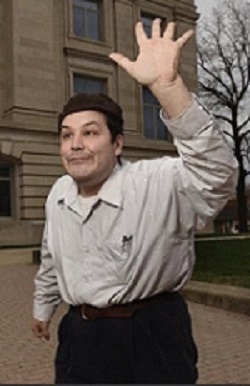 Meet Food Network's Worst Cook In America Joel "Goober" Alvarado
Joel made his way to Hollywood, California. His career has led him to work in casting and development of some of televisions most outrageous personalities from VH1, OXYGEN, MTV, truTV, and E! Network to name a few. He has appeared in Television and Movies throughout the years. Joel Alvarado is the Co Producer and Actor who plays "Goober" in The Andy Griffith Show Movie, Mayberry Man. (Now Streaming on Amazon Prime Video and Sony Entertainment's PureFlix).
Coming January 2024, Joel enters the culinary bootcamp with Anne Burrell for Worst Cooks In America for Food Network, Discovery+, MAX (HBO). Are they ready for a Goober in the Kitchen?
Meet and Greet Joel at Booth 169 …And remember "Goober says hey!"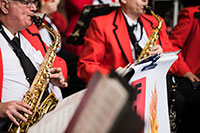 ENTERTAINMENT STAGE
Enjoy festive dance performances, heavenly voices and the music of the season at our holiday entertainment stage. There's fun for the whole family, plus a spot to take a break and rest your feet as you take in the merry performances!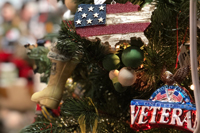 HERO DAY - Friday, November 10th
Pay honor and tribute to all our veterans on Friday, November 10th! All veterans and active duty military get FREE ADMISSION and FREE PARKING for the day. Just bring a valid ID, and come enjoy the Christmas Gift + Hobby Show!
Plus, don't miss drive-thru milkshake giveaways with our friends from the American Dairy Association Indiana at the Dairy Bar on the Fairgrounds from 10 a.m. - 2 p.m. on Friday for veterans and active military!