Ultimate Haul-iday Boutique Shopping Guide
Nov 2, 2022, 12:00 PM
'Tis the season! The holidays are quickly approaching and there's no turning back! We have the ultimate guide to your "haul-iday" shopping at this year's Holiday Boutique Show at the Overland Park Convention Center.
Check Out Our Hours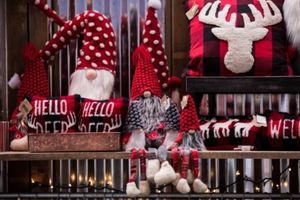 Thursday, November 17, 2022 - 10:00 am-9:00 pm
Friday, November 18, 2022 - 10:00 am-9:00 pm
Saturday, November 19, 202 - 10:00 am-8:00 pm
Sunday, November 20, 2022 - 10:00 am-5:00 pm
Shop Early
To cut down on the crowds, long lines, we strongly encourage you to shop early. Each day our lower level booths open at 9 AM. Come early and get an extra hour to shop the lower level booths before the rush!!
Stay Late
It's a party! Celebrate the season with your gal pals on Friday night from 5:00 to 9:00 P.M. Enjoy music, drinks, fantastic door prizes, and late night, exclusive access to some of the chicest boutiques in the area. Can't make it on Friday night? We got you covered! Join us on Saturday night from 5pm-8pm for a Christmas Sweater Party! Whether it's homemade or store bought, over the top or classic and traditional...we want to see all Holiday Boutique shoppers in their favorite Christmas Sweaters! Attendees in a Christmas sweater will get a chance to win prizes throughout the night!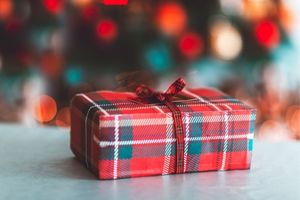 Plan Your Haul
Plan your shopping trip by browsing our online boutique and make your wish list! Don't forget to write down the vendors you can't wait to see by checking out our complete vendor listing here.
Get Festive
Our Festival of Trees will captivate shoppers as they enter the Holiday Boutique, each sparkly tree, wreath, and centerpiece is available for sale via a silent auction throughout the weekend. Proceeds go directly to Johnson County Christmas Bureau (JCCB). Fa-la-la into the Holiday Spirit at the Holiday Entertainment Stage, which will feature seasonal fun daily from 9 am to noon.
Fuel Up
The show covers both levels of the Overland Park Convention Center. It can take 3 to 4 hours to see the entire show - so stay fueled! There are two Shoppers Lounges on the upper level, the Cyber Cafe on the upper level, seating down the Main Aisle in the Exhibit Hall, and seating near the Concessions to stay fueled. (PS - outside food & drink isn't allowed).
Parking
The Overland Park Convention Center parking lot is located on the north side of the building on 110th street. There are over 5,000 FREE spaces for staff, participants, and attendees. Spaces are available on a first come first serve basis. There will be additional parking and shuttle service at both Black & Veatch and the Marriott Overland Park.
Be Kind & Have Fun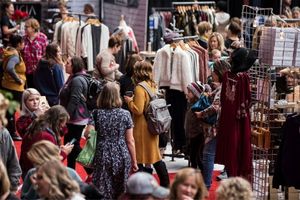 The holiday season is the "most wonderful time of the year", but it can also be stressful. As we navigate our way through
this shopping season, we ask that you help us spread smiles and joy by being patient and be kind. You never know how you may make someone's day by being kind. Everyone at Holiday Boutique wants you to enjoy a safe and memorable shopping experience.
We Want to See Your Haul!
Don't forget to share your haul with us on Facebook & Instagram by using #HolidayBoutique or #KCHolidayBoutique.