Creating Memories with Holiday Tablescapes
Oct 26, 2023, 18:00 PM
Whether you relax and indulge or are busy entertaining, the holidays give you the perfect chance to set your table with some festive flair. A group of local designers offers Gift and Hobby Show attendees a hearty dose of tabletop inspiration, from the simple and stylish to the elegant and elaborate.
Jamie Markley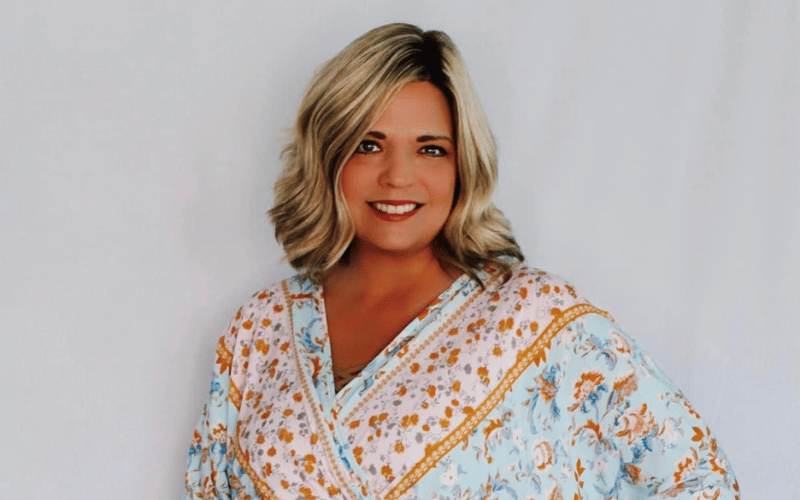 "For me, holidays are about creating memories," said lifestyle blogger and boutique owner Jamie Markley. "Décor and the look and feel of your home during the holiday season create a backdrop for those memories and can be a reminder of past holiday memories as you pull out the decorations again." Markley's tablescape theme for the Christmas Gift and Hobby Show is "A Traditional Christmas."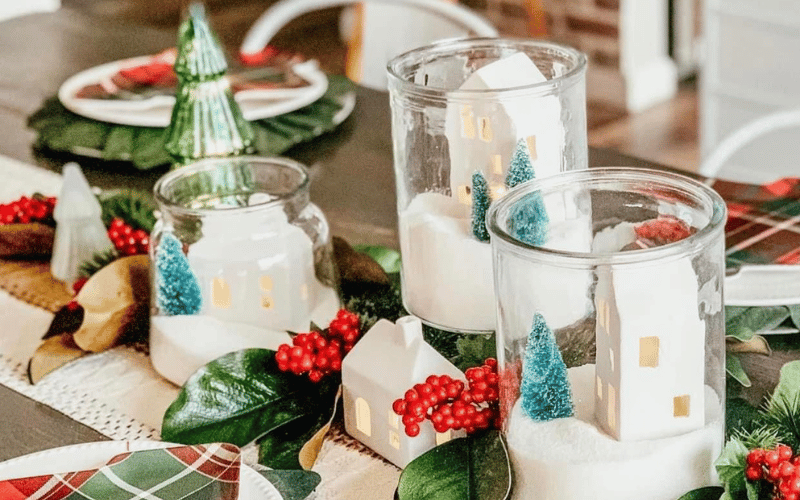 "The traditional reds and greens are what I've used for years and just feel cozy and like Christmas to me and my family," she said. "Decorating a tablescape is about creating a beautiful space to make special holiday memories with your family and friends. The most important part is always the time spent at the table with others, but the effort spent creating a pretty table also makes others feel special and celebrated."
Abby Hake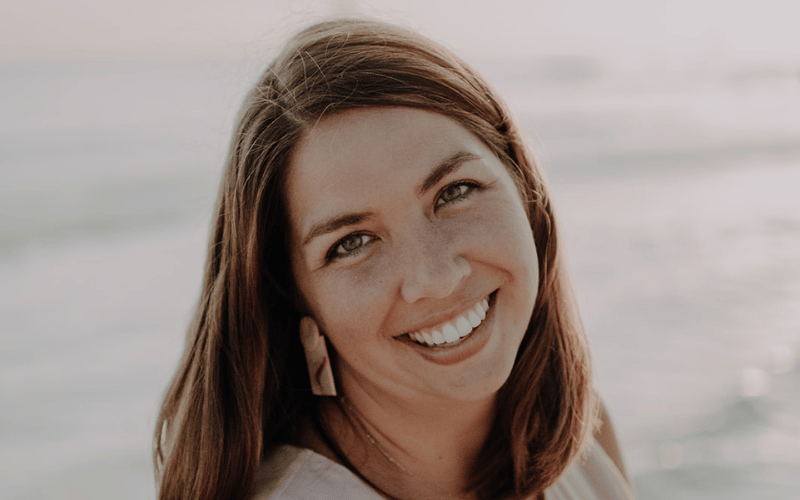 Lifestyle blogger Abby Hake Kellermeyer is adding a bit of sparkle to her tablescape design — with silvers, sparkles and snowy greens.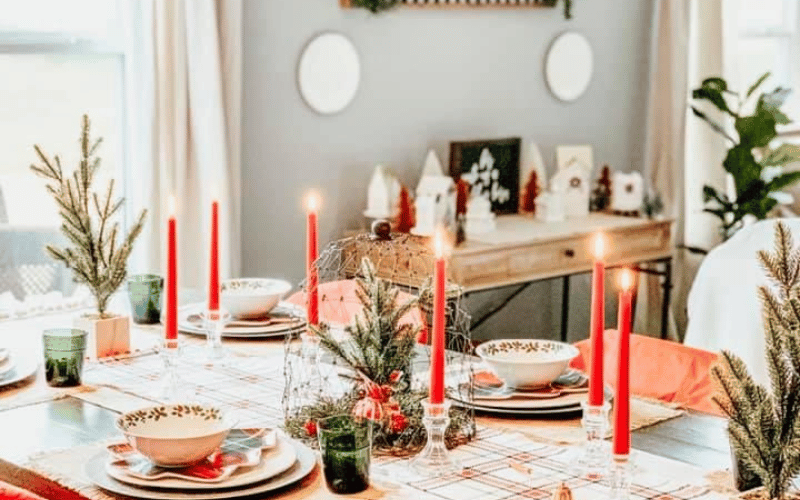 "I'm inspired this season by the sparkle disco balls can give your everyday," she said. "We've been rolling out disco themes this season for different events, but putting a Christmas twist on them is fun, too! I think a tablescape is so fun for the holidays because it draws your eye to the table and those around the table with you. Tablescapes keep you centered on the people you are surrounded by — and they're fun to talk about!"
Tammy Walker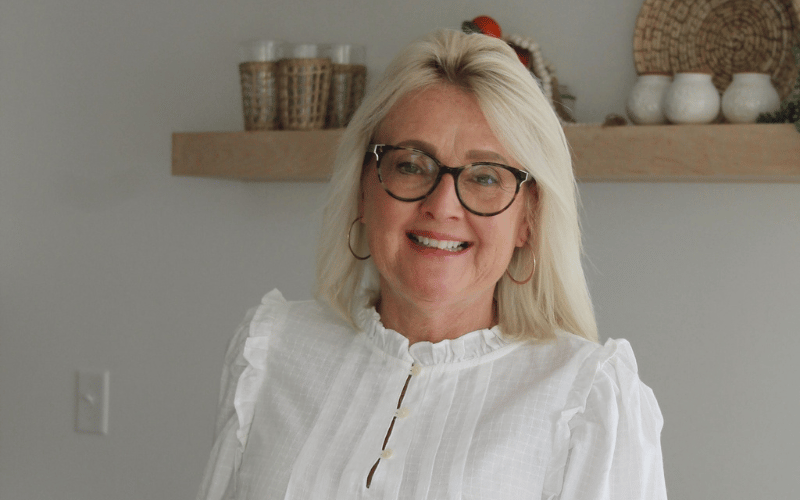 Tammy Walker brings her expertise in decorating to help others cultivate joy-filled memories with family and friends. She enjoys finding "joy at the table" through community and comforting décor. Her tablescape design is focused on nature, with lots of green and cream with gold accents.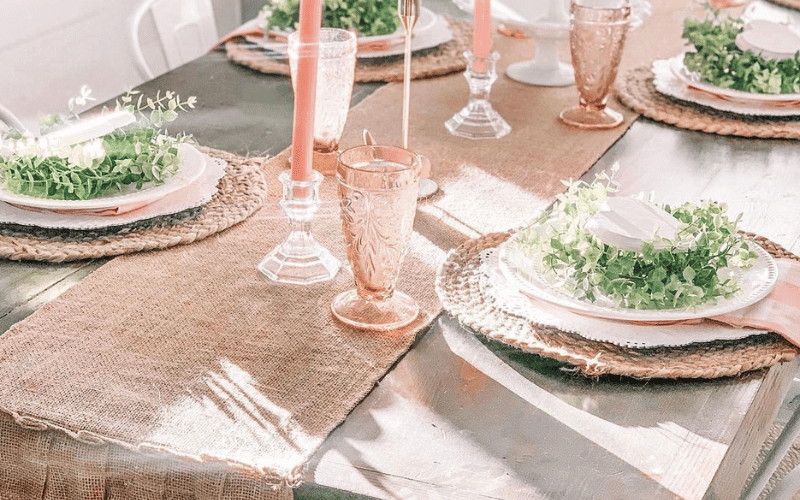 "I love the feel of nature brought into the home," Walker said. "Trees, moss and mushrooms come alive when they are placed together and make you feel like you are at the tree farm cutting down a Christmas tree. My family cuts a live tree every year and then has a meal together as we decorate it! Family and friends in the community, sitting together and sharing their Christmas wishes and memories from the past is so important. And a beautiful tablescape invites everyone to feel at home."
Trina Hopkins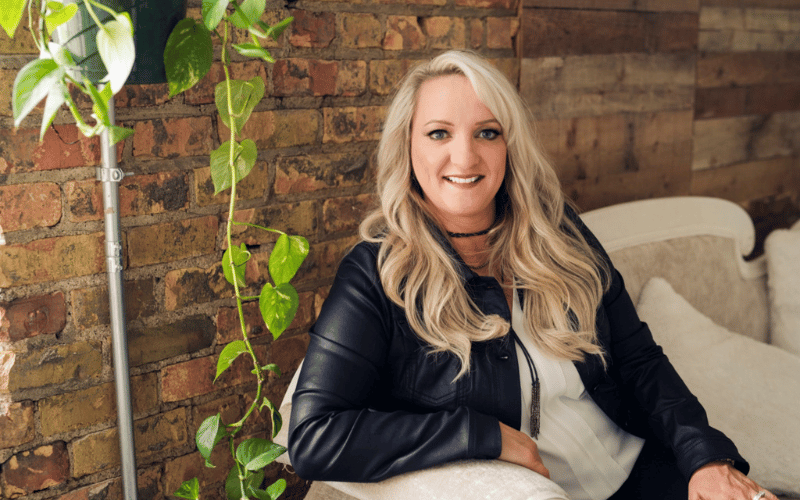 Being intentional about creating memories that last a lifetime is Trina Hopkins's goal as she creates her tablescapes each year. This year, her tablescape at the Christmas Gift and Hobby Show is Nutcracker-themed — using muted neutral colors and metallics.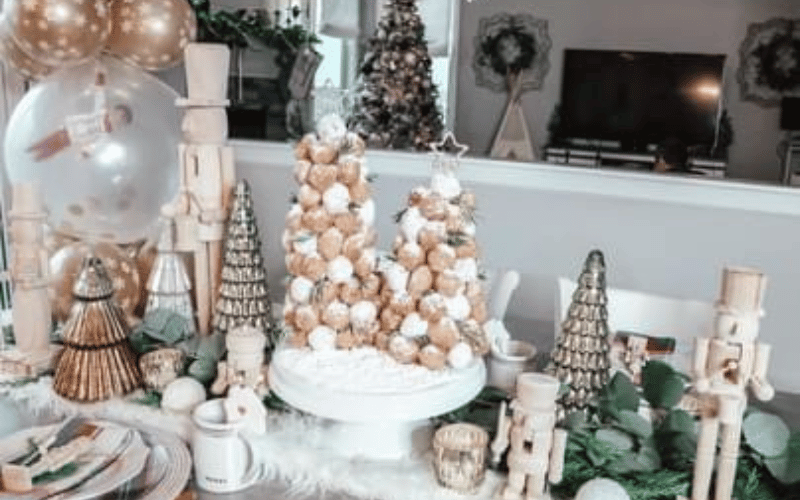 "Every year I create a tablescape to celebrate the holidays with my family," she said. "We have done Polar Express, Grinch, Disney and more. I love themes and incorporating that into my tablescapes. I plan a tablescape for just about every holiday. My boys have looked forward to these over the years, and I enjoy creating lifelong memories with them."