Cherie Lowe's 2023 Favorite Finds
Oct 11, 2023, 19:45 PM
Nothing evokes more nostalgia than the holiday season — whether it's the fragrances of cinnamon and evergreen or the sounds of the magical music you heard as a child while gazing at a catalog or a display window. Traditions remind us of who we were and, really, who we are at our core. And of course, you know one of my favorite holiday traditions is the Christmas Gift and Hobby Show in Indianapolis! For years, I've treasured the experience of marking the start of the holiday season by wandering the aisles of gifts, crafts, practical home items, and, of course, yummy foods. Here are a few of my favorite things when it comes to this year's show! You won't want to miss any of the amazing vendors.
Tastefully Simple (Booth #613)
Thanksgiving, Christmas and New Year's parties all have one thing in common — amazing snacks. As you prepare to host your favorite people, don't miss the opportunity to have a delicious, edible centerpiece everyone will talk about all season long. Bread mixes, dips, desserts, seasonings and more can be found at Tastefully Simple. Of course, you know I love simple prices, too! Most offerings come in around $10. Whether you're giving a hostess gift or bringing a cheeseball to your office, you can whip up what you need without spending too much money or time. Keep it tastefully simple.
Jen's Snowman Depot and More (Booth #526)
I love holiday decorations that last more than one month. Even though you may take down your tree after Christmas, it's still winter in Indiana through February (or, unfortunately, maybe even April some years). That's why I adore Jen's Snowman Depot and More. Don't miss her adorable works of winter art you'll love to display in your home long after St. Nick departs. And with prices ranging from $5 and up, even the most budget-savvy shopper will be able to find something to gift or decorate with at home. Best of all, Jen uses vintage blankets for many of her creations! I love it when beautiful fabrics and textures are given new life, don't you?
Gator Grab Sports (Booth #465)
Our family LOVES a good game during the holiday season. In fact, few things make me happier than when we're all snuggled inside doing something fun as a family. If your family does too, be sure to check out Gator Grab Sports this year at the Gift and Hobby Show. For less than $20 (will that even buy you a movie ticket anymore?), you can have hours of family fun. Best suited for ages 6 and up, this fast-paced card game is for every type of sports enthusiast. You can learn to play in minutes, but the rounds are quick, so the game doesn't drag on forever.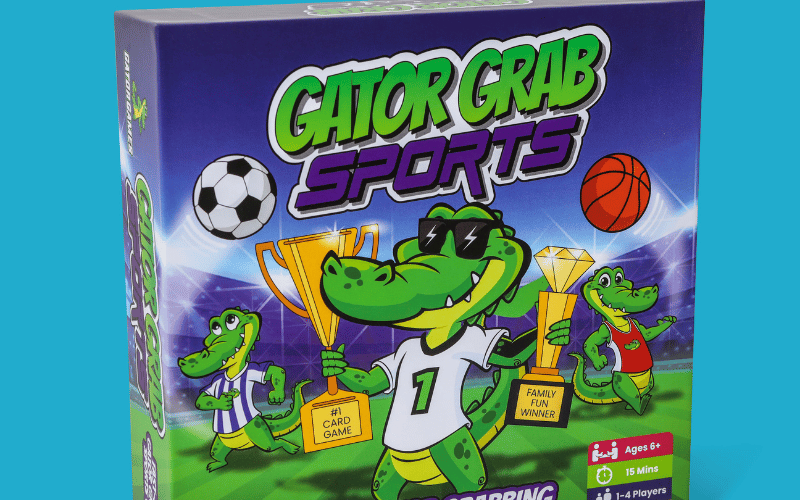 OwlMingo Designs (Booth #533)
One of my favorite gifts to both give and receive are subscription boxes. Long after the tinsel and the new socks are packed away, it's nice to receive a gift on your doorstep during the rest of the year. And what could be better than a little bit of Christmas each month? OwlMingo Designs is offering a Monthly Christmas Subscription Box this year at the Christmas Gift and Hobby Show. Filled with decor, ornaments, treats, personalized gifts and more, you'll feel the spirit all season (or year) long.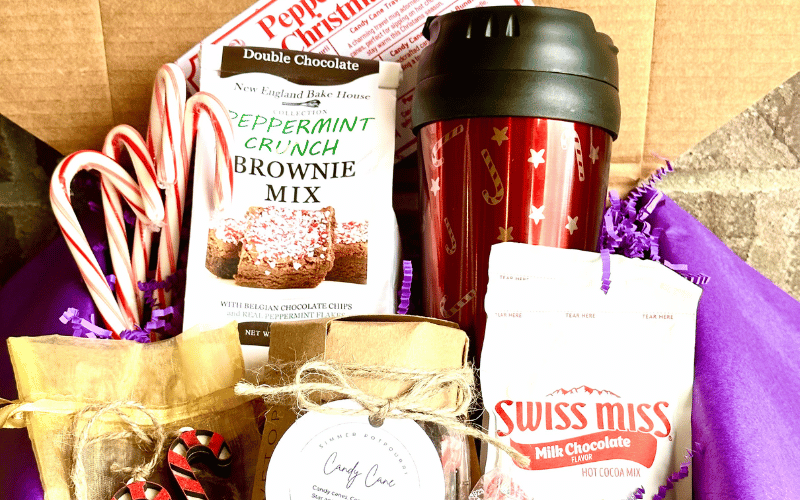 Gracie Pie Apothecary (Booth #355)
My girls have sensitive skin and allergies. So it's important to me to purchase products that are both safe for their bodies and still fun. I love the handcrafted goat milk soaps, scrubs, body butters and bath bombs perfect for stocking stuffers offered this year at Gracie Pie Apothecary. Not only are the products eco-friendly and cruelty-free, but they're also hand packaged by women at the Kanakee County Training Center for the Disabled. All unused soaps are donated to a women's domestic violence shelter, too. I love purchasing products that make a difference in the world. That just makes more sense to me. Items range in price from $9-25, so you're certain to find something for someone on your gift list — or maybe a little indulgence for yourself.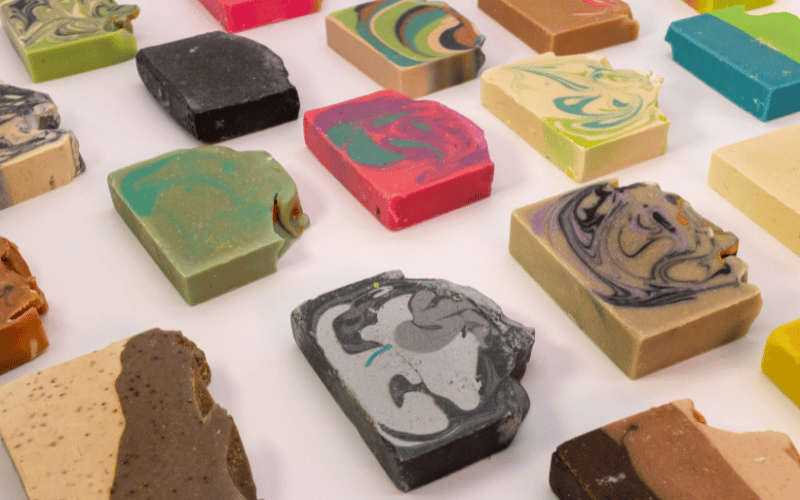 Happy shopping, friends! No matter what you buy, the memories you make at the Christmas Gift and Hobby Show are certain to last for years to come.