One-of-a-Kind Finds
Oct 7, 2022, 01:58 AM
The Christmas Gift + Hobby Show is an all-in-one holiday shopping experience where you can browse hundreds of vendors — offering apparel to décor — and find everything you need for everyone on your shopping list! So what are some of the one-of-a-kind finds at this year's show?
First, let's ask Cherie Lowe, the Queen of Free, known for sharing freebies and strategies for everyday savings. Cherie selected her top five favorite finds from this year's Christmas Gift + Hobby Show. See below for details on each find and where to find them at the show!
1. Mozza & Ricotta Cheesemaking Kit (Booth #355): Life is better with cheese! For the foodie on your holiday gift list, the Mozza & Ricotta Cheesemaking Kit from Cheese Maker is the absolute best fit this year. The kit features enough ingredients to make 40 batches (read: 40 pounds of cheese, glorious cheese). And it only takes an hour to whip up a batch. Just add your own animal milk to the mix, and let the delicious fun begin. Priced at $45, the ingredients last up to five years, so you'll be able to save money on your favorite cheeses in the long run!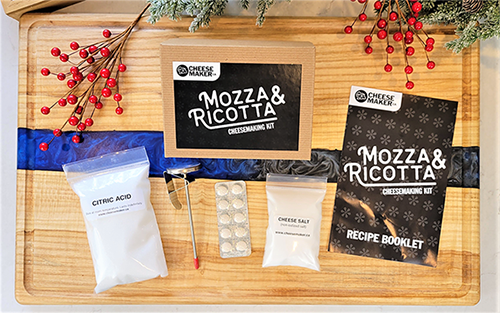 2. Vinyl Collector Clocks (Booth #412): Shake, rattle and roll right on over to artisan Judy Hick's booth to hit the right note with music lovers on your shopping list. Discover a one-of-a-kind personalized gift that keeps the time. With a wide variety of designs pulled from movies, sports, hobbies, of course music, and more, Judy's Vinyl Collector Clocks are cut out of vinyl albums and feature "wicked cool" graphics all for $39.
3. DIY Terrarium Kits (Booth #325): During the long winter months, it's good to see something grow. And what better to watch than a DIY Terrarium Kit from Abby's Garden Parties. For $30, you receive a pot, special cactus soil blend and a scoop. Next, choose the plant and accessories to go in your kit from Abby's large selection. Give a one-of-a-kind gift certain to outlast holiday trappings.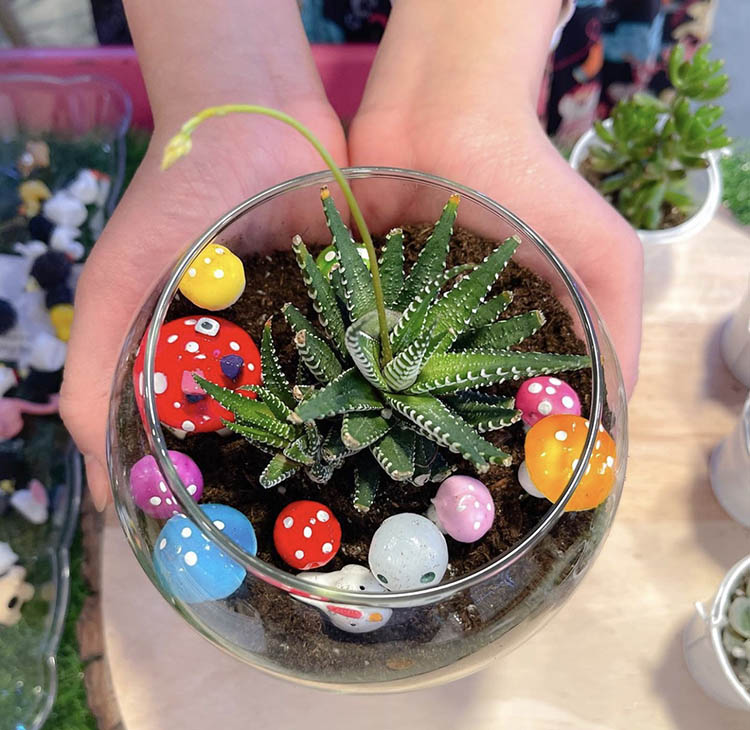 4. Keepsake Christmas Ornaments (Booth #537): Want to give a gift the recipient can enjoy every holiday season? Head to OwlMingoDesigns, LLC to find a variety of handcrafted, layered and engraved-on maple MDF ornaments. Featuring memorial ornaments, those that mark childhood milestones, Indiana specialty ornaments and a few that made me giggle, you'll find options from $12-30.
5.
Olive Wood Musical Nativity (Booth # 435)
: At the heart of the Christmas story is the nativity. Bethlehem Crafts features handmade musical nativity sets. Made from olive wood in Bethlehem, the place of Jesus' birth, this lovely decoration is certain to become a treasure for families. When you turn the star clockwise, the Christmas classic "Silent Night" plays. Priced at $65, this nativity will likely become a part of Christmas celebrations for decades to come.
What are some other unique finds? Have a loved one who loves paper airplanes? Then, make sure to stop by
Foldable Flight in Booth #107
. Learn how to fold planes that look like jets, planes that spiral as they fly and planes that boomerang back to you!
How about those kids on your list? Keep their little hands busy with themed sensory kits from Cool Creations Company in Booth #504. Each kit has its own theme — from pets and dinosaurs to fairy gardens!