Get On Track for the Holidays with the North Pole Express
Oct 28, 2021, 14:00 PM
Landscape architect Bill Brown gets into the holiday spirit with a miniature take on the classic Polar Express™ train ride.
"This brand-new feature at the Gift and Hobby Show is a glimpse of what a ride on the Polar Express might be like," Brown said. "If you're familiar with the children's book or the popular holiday movie, you'll notice a lot of the same elements from the story."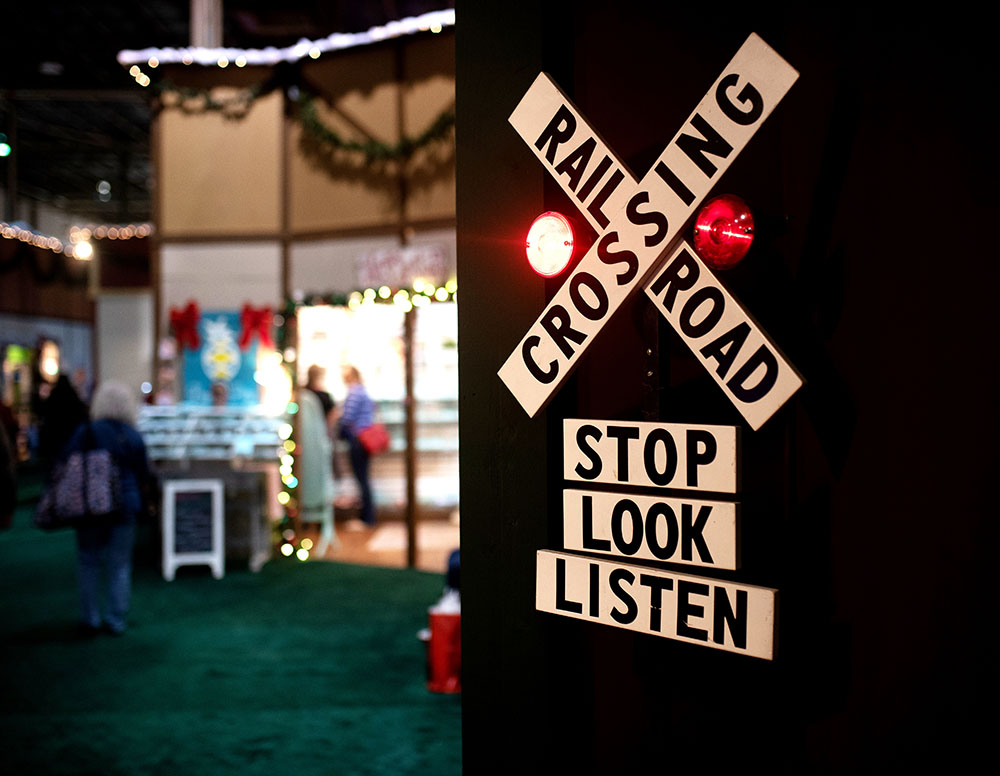 The 12-by-16-foot display is elevated two feet in the air with a three-foot walkaround border, making this a "look but don't touch" experience.
"From the beginning of the journey where the train picks up the hero boy at his house to the encounter with the herd of caribou and the narrow escape after sliding on the ice, this feature covers it all. You can essentially watch the train visit each of the stops you remember from the story."
That includes snow-capped mountains, disappearing into a long tunnel, the Christmas village at the North Pole — complete with miniature elves — and, of course, Santa in his sleigh.
The Polar Express LGB model train and dozens of hand-painted miniature characters bring the display to life. "For all who truly believe," the North Pole Express is a magical display you don't want to miss!
See the North Pole Express at the upcoming 2021 Christmas Gift & Hobby Show from Nov. 10-14 at the Indiana State Fairgrounds & Event Center.